The new Narcos Video Slot game serves high quality entertainment

20 June 2019 | NewCasinoOffers
NetEnt has launched an interesting game release based on the popular Netflix series called Narcos. Perhaps the most interesting part of this new game is how the theme of the drug cartel dominated by Pablo Escobar is transformed into a casual online casino game. Let's find it out…
Narcos TV series is the original series from the US company Netflix, which has been aired since 2015. The format is based on a real life story of war between drug cartels and authorities over the past decades. At the heart of the story, Pablo Escobar was one of the most feared criminal bosses in the world in the 70s and 80s, and his power was virtually everywhere in the world. However, Pablo was also admired because he did a lot of charity with the money he earned from drugs.
The story is interesting in many ways, but how does it fit into the online casino game? The game can at least be expected to be good, as it has been produced by a prestigious NetEnt gaming company known for its quality.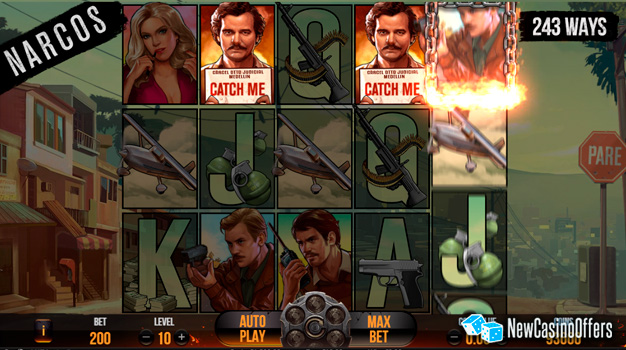 Silver or lead? Spin the roll and find out
Basically, the game is a familiar 5-reel, 3-line, and 20-payline slot game that you can easily learn to play. At the top of the game, attention is drawn to the stylish look that fits perfectly into the time. The centerpiece of the game is the characters from the Narcos series, which have been shown to be spectacular outlook by combining realism with cartoon style. Other themes have also been considered to fit the Narcos based theme, such as the play button, which is this time turning revolver's roll.
Although this is a game based on the cult of a notorious drug parony, luckily there is nothing to fear in this game. The atmosphere is fun in a relaxed way and the biggest feeling of course is the excitement of big profits. The highest pay scores are achieved through various special features. There are mainly four special elements in the game, which are Wild, Scatter, Locked Up and Golden Locked Up, each of them has its own meaning. Locked Up is a bonus game where you can chase Pablo Escobar's cases of money.
You can learn more about the exciting atmosphere of Narcos ™ Video Slot at Wishmaker Casino. Wishmaker offers its new players great bonuses and plenty of fun. With Wishmaker you get a bonus of up to € 200 and 50 free spins for your first two deposits!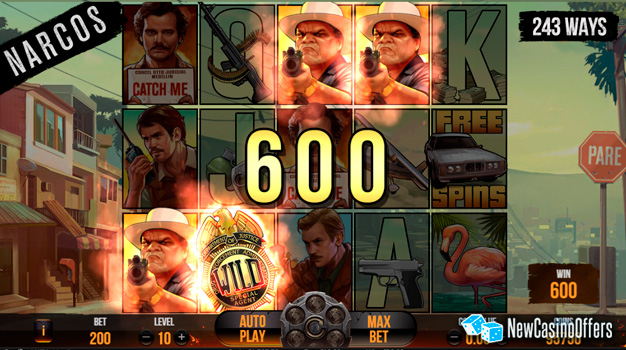 Narcos is the latest production of the legendary NetEnt gaming company
Movies and TV-based online casino games are not an entirely new phenomenon, but their popularity has been steadily growing. Of course, when it comes to the popularity of the licensed themed games, it is more about many things than just the name of the brand used. There is many well-known movies and TV series based games which have been released past years such as Vikings, Wheel of Fortune, Family Guy, The Dark Knight and so on. Even Beavis and Butt-Head have got their own game so everyone can find that there is enough choice.
If you're talking about the quality of online games, then one name often comes first. NetEnt, or Net Entertainment, is a one of the big names for online games. Company was founded in 1996 in Sweden and has launched several hit games in recent years. The company's most well-known games include titles like Mega Fortune, Starburst, Gonzo's Quest, Hall Of Gods and many others. Many of NetEnt's games are so popular that anyone who has been playing online casino games at shortly has probably come across some of NetEnt's creation at some point.
The company's strategy seems to have always been to produce quality rather than quantity. This has not always been a matter of course in the world of online gaming companies. The quality of the NetEnt games also seems to remain high in the future, as we could expect in advance, how well company did handled Narcos Video Slot.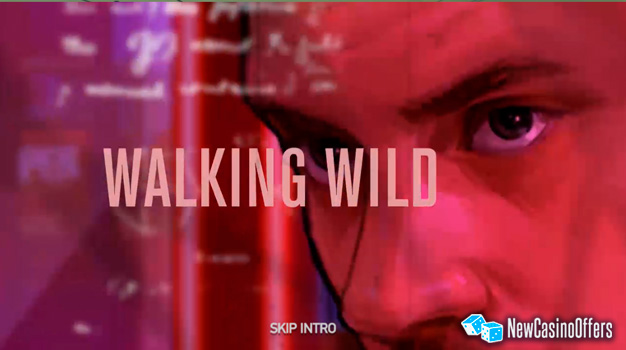 You can find Narcos Video Slot at Wishmaker Casino
Wishmaker is a reasonably new acquaintance in the world of online casinos, but has already reached a strong foothold among players. Wishmaker is a professionally executed and functional entity that rarely covers a lot of gameplay and other fun. Wishmaker is the creation of the Gaming Innovation Group, which is listed on the Oslo Stock Exchange, so it is not a small factor. In the background of the same company there are titles such as Rizk, Guts and Thrills.
Wishmaker offers its players quite generous deposit bonuses and free spins, plus it is also a great choice if you want to focus on one place. By joining the Wishmaker online casino, you get to know the special Wishmaker world. It is a kind of loyalty program that moves from level to level by playing and collecting precious Lucky Gems. You can also earn special Wishcoins to redeem luxury prizes at Wish Factor. With Wishmaker you get a bonus of up to € 200 and 50 free spins for your first two deposits, so what are you waiting for?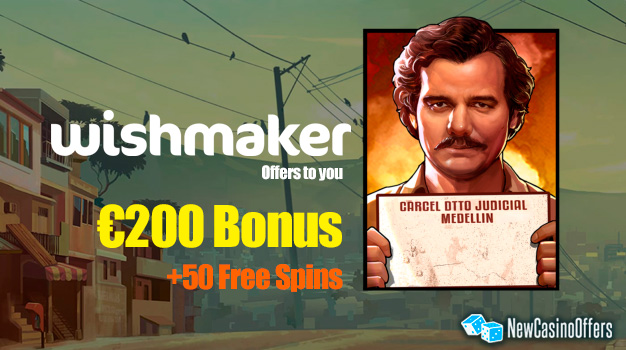 Get a € 200 bonus and check out the great Narcos ™ Video Slot at Wishmaker
You may also be interested in these articles