Summer continues at Leo Vegas – You can win a trip to one of four destinations

05 September 2019 | NewCasinoOffers
Even though the year has already reached September, that does not mean that you cannot fully enjoy the summer heat. Leo Vegas has launched a campaign to win a trip to some of the most spectacular destinations in the world.
Every week in September, Leo Vegas gives one of his players and three of his friends a unique travel package to one of the world's greatest summer destinations. Leo Vegas players are being pampered in a very special way now, as they have chosen not just any cheap airfare but real luxury holidays to Mexico, Bali, Thailand or the Philippines.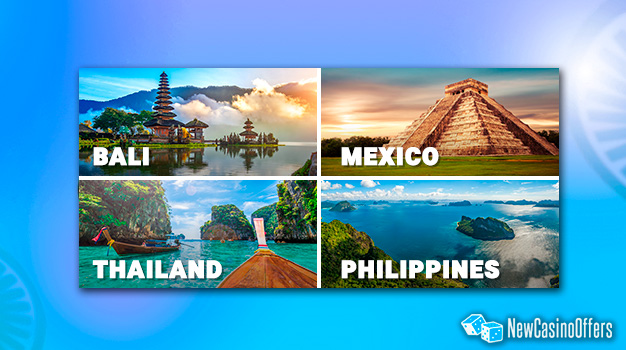 Extend your summer in Leo Vegas – How you participate
You must be logged in to Leo Vegas in order to enroll. If you are not a Leo Vegas player yet, you can easily open a new account here. As a new player, you're also eligible for Leo Vegas's stunning welcome pack, which includes up to $ 1,000 in bonuses and a total of 222 free spins.
When you're signed in to Leo Vegas, all you have to do is sign up for the prize and make a deposit while your campaign is running. You can sign up by clicking on the "Participate" button on the campaign page. If you are logged in and the button is grayed out, you are already logged in. Once you have entered the competition, you can choose your favorite destination yourself. Every week, Leo Vegas selects a winner who can bring 3 friends and travel on a 7-day trip to Bali, Mexico, Thailand or the Philippines.
How well you have a chance of winning depends on the number of tickets you use. You will receive tickets based on how much you have deposited during that week. The winner will be selected at random on the Monday following the campaign week. He will be contacted by phone, email or SMS within 72 hours of the draw.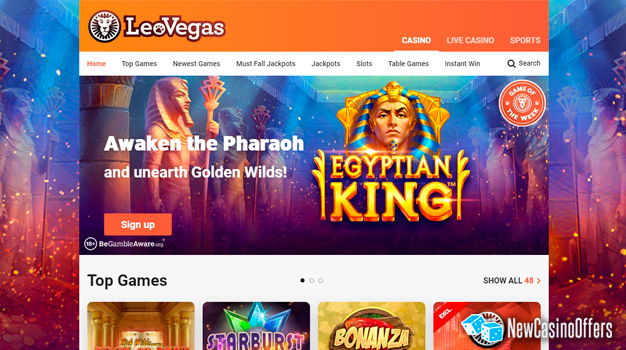 Leo Vegas offers an exciting gaming experience
Leo Vegas is one of the most popular online venues today. Originally based in Sweden, Leo Vegas was founded in 2012, and despite its relatively young age, has succeeded in gaining quite a foothold in the global game market. Popularity is no wonder in itself, as Leo Vegas has grown in popularity by offering versatile services to its customers, while maintaining high quality standards.
Indeed, the recipe for success has evolved into a real diamond over the years, and today Leo Vegas offers a huge selection of online gambling in a variety of formats. Leo Vegas has also steadily increased its profile as a betting site, which in some way closes the circle. With countless games, a live casino and a wide range of betting sites, Leo Vegas is a full service gaming site that has something for everyone.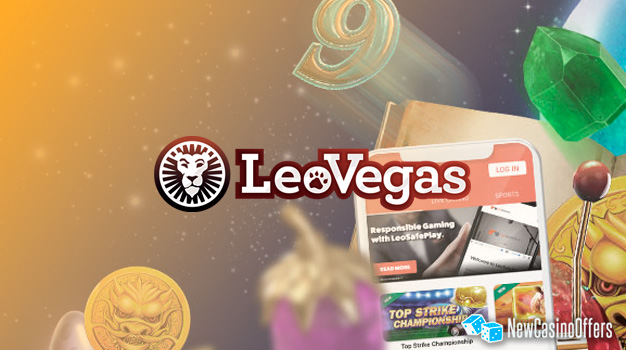 Grab a € 1,000 bonus and enter the competition
LeoVegas offers all its players continually bragging promotions and regular promotions that give players the freedom to enjoy free spins and other benefits. LeoVegas wants to keep its players happy, with the various promotions and promotional campaigns changing regularly, so check out its offerings regularly.
If you're new to Leo Vegas, you're also eligible for Leo Vegas's stunning welcome pack, which includes up to $ 1,000 in bonuses and a total of 222 free spins.
Grab a bonus and extend your summer at Leo Vegas
You may also be interested in these articles