Mega Fortune brought over 2.5 million at Hyper Casino

06 June 2019 | NewCasinoOffers
The 37-year-old Hyper Casino player turn into a instant multi-millionaire when the top-rated Mega Fortune put it's money on the deal.
Hyper Casino player who i a resident of Sweden says that he cannot believe its true. "Unreal, it's incredible. I don't really feel lucky by anything other than this Jackpot. My biggest win before this was about SEK 10,000. " The winning amount was exactly SEK 26,982,446, or about 2.6 million in Euros, so it might feel unbelievable, but it's true.
The fresh multi-millionaire is also the first millionaire winner since the entry of regulations in the Swedish gambling market. Sweden has significantly eased online gambling legislation and opened up markets for new companies. Today, online gaming is more popular than ever and you can expect great Jackpot wins in the future too.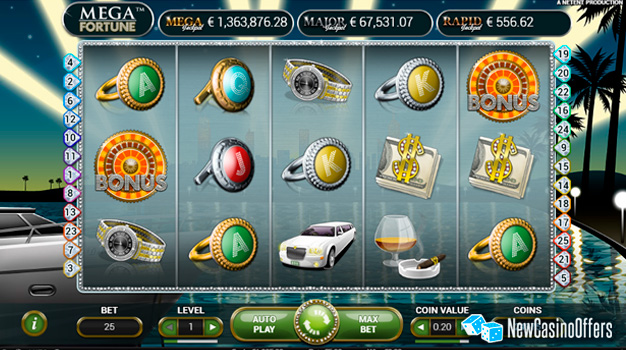 Mega Fortune is a jackpot game with a reputation
Mega Fortune is one of the most well-known deeds of the prestigious NetEnt company. Even though the game has been around for some years now, it is still coming from the top lists of many online casinos. The principle behind Mega Fortune's giant winnings is to accumulate progressive winnings at many different sources, increasing the share of the main win, but the odds remain the same for everyone.
It is not easy to think of any similar game that would have gained an equal reputation among the players. One reason for long-standing popularity is probably the reputation of the jackpots that has grown exponentially. There are, of course, plenty of other games that have made people millionaires, but no one can reach Mega Fortune.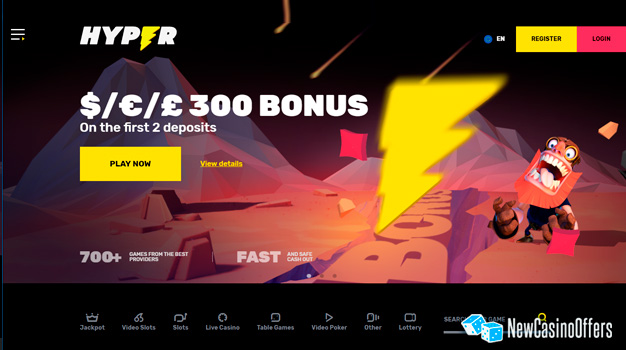 You can find Mega Fortune and +700 other games from Hyper Casino
Hyper Casino specializes in offering its players a comprehensive range of Jackpot games. Hyper Casino's CEO commented on this huge jackpot as follows: "We are really excited about this huge victory and we want to congratulate the winner. This just shows that Hyper Casino is one of the best places for Swedish players and we hope that we will celebrate many other big winners in Sweden in the near future. "
In addition to Jackpot games, Hyper Casino of course offers lot of more. Among the more than seven hundred titles of Hyper Casino, there are titles such as Divine Fortune, Hall Of Gods, Gonzo's Quest, Berry Burst, Mega Moolah, Starburst, and more. You can also play Live Casino, classic table games, and VideoPoker at Hyper Casino, so you can choose for any taste.
Hyper Casino is also known for its good first deposit bonuses and other deals. Currently, new Hyper Casino players can redeem up to € 300 in bonuses. Hyper Casino is also actively engaged in various campaigns and competitions that bring a completely different meaning to the online gaming.
You may also be interested in these articles