Experience the colorful gameplay of Book Of Leo with Mr. Green exclusively

22 August 2019 | NewCasinoOffers
Mr.Green has entered into a partnership agreement with Stakelogic, a Dutch gaming house that allows Mr.Green to reward his players in a special way. Inspired by the new Lion King movie, a spectacular new game called Book Of Leo has been released.
In a way, this is an exclusive game, as the game is initially only available to Mr.Green players and will not be played anywhere else. The timing of the game's release is hardly a coincidence, as in the wake of the new Lion King movie, the game will reach a lot of interested audiences for online casinos too. But what kind of game is Book Of Leo really like?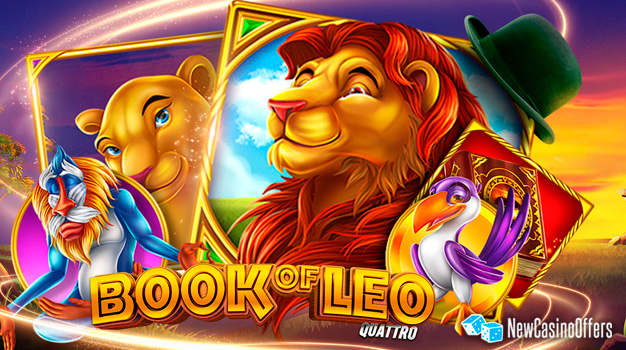 Book Of Leo is a colorful game that also contains something new
Colorful cartoon characters are nothing new in the history of online gaming, but Book Of Leo has already managed to arouse a lot of curiosity among players at this stage. In its basic principles, Book Of Leo follows a familiar pattern. The game includes 5 reels and 10 paylines, which the player's goal is to hit different winning combinations. In addition to the usual letters, the characters in the game are fun Savannah residents, whose colorful look is a delight to the eye. The game's layout is otherwise pleasantly cheerful and the sound world creates a good atmosphere.
What makes Book Of Leo much different from regular online casino games is its special Quattro ™ Mode feature. Quattro ™ Mode means that a player can choose to start playing two, three or even four Book Of Leo screens at the same time. This allows for unprecedentedly exciting moments in the game, as well as opportunities to customize your own game according to the situation. In this case, the maximum bet level of the game can also be changed from € 50 up to € 250 depending on the Quattro ™ Mode's situation.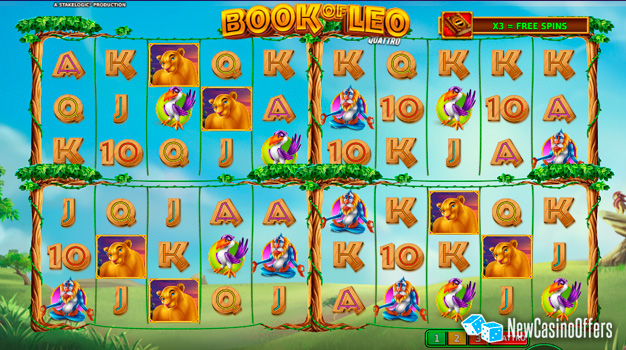 Book Of Leo is the latest release from Stakelogic
Founded in 2015, Stakelogic is known for its colorful and innovative games. Despite its young age, the company has already convinced a large number of players and online casinos of its prestige. The company has previously released titles such as King Bam Bam, Spartus, Royal Fortune, Random Runner, Fata Morgana, Book Of Anubis, Wild Genie and Big 5 Jungle Jackpot, and more are constantly appearing. Stakelogic represents a new generation of casino game providers with high quality standards and no fear of introducing new ideas.
In addition to traditional online slot machines, Stakelogic has excelled in producing impressive 360 ​​Live Casino games. 360 degree Live Casino games take online gaming to a new level in a way, with the ability to look around the table in a fully 3D game room. From all this stake, it can be concluded that Stakelogic is aiming high, and at least it does not immediately come to mind why it would fail. The company is clearly in control and the quality can be said for itself. If no unexpected setbacks occur, Stakelogic has established itself as one of the most renowned game makers.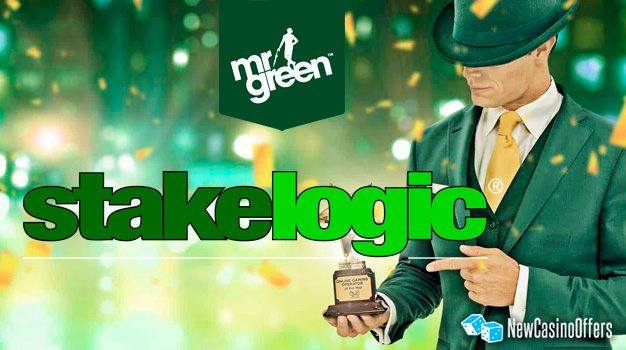 The award-winning Mr.Green is one of the largest in the industry
As evidenced by Book Of Leo and many other exclusive games, Mr Green is one of the industry's most popular and well-known online casinos, where gamers are pampered with world-class gaming experiences. Mr.Green offers its players hundreds of different online games that can be played either in the browser or on mobile devices. Mr.Green knows the players as well as the markets and is always ready to adapt to their needs. However, in the face of fierce competition, the company has always managed to keep up and for this reason Mr.Green has also reaped many industry-related awards and honors.
Mr.Green is also known for offering quite new joining benefits to new players. New players can claim a 100% bonus on their first deposit plus 100 free spins on the deal. Mr.Green also includes the ability to play in genuine Pay's play style. This means that you do not have to sign up for the site at all, as depositing and repatriation is done through bank authentication. There are also ongoing promotions and promotions on the site, which also keep old players interested.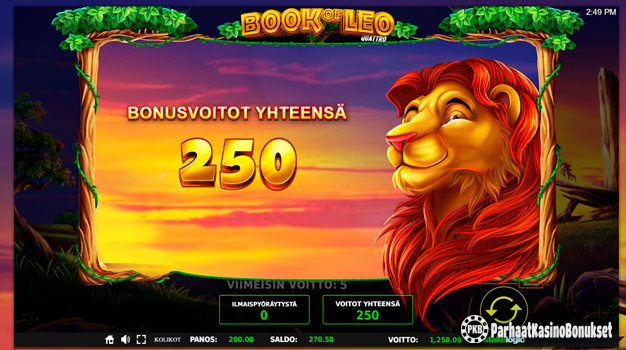 You may also be interested in these articles