ComeOn offers a free € 10 bet every month for virtual sports

05 April 2019 | NewCasinoOffers
Betting on various virtual sports has recently gained lots of popularity. That is why ComeOn wants to offer its players the opportunity to explore the game with free bets.
ComeOn is one of today's most popular online casino and betting sites, which is especially noticeable for its visibility on various media platforms. However, popularity is not just about advertising, because ComeOn offers a versatile setting of gaming experience for playable every taste. The site includes a wide variety of sports betting and online casino games with good bonuses. There is also a € 10 free bet on virtual sports, which is now making a big upheaval.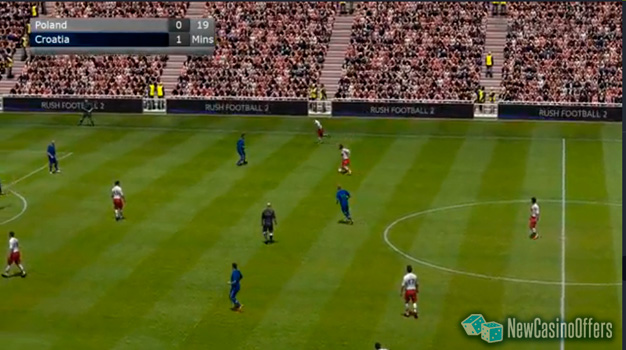 So, what is Virtual Sports?
Virtual Sports is one of today's fastest growing trends in the gaming world. Virtual sport is, as its name implies, a computer simulating sport that can be bet just like in traditional sports. The biggest difference compared to the real life sports is that virtual playable games are available in virtually any time of day. Even though matches in the virtual sport are artificially created, they can still be tracked as real broadcasts.
Virtual sports can bet in football, tennis, cycling and, for example, horse racing. ComeOn's Virtual Sports offers fast-paced entertainment around the clock. There are a variety of sports to choose from, with your own favorites. Compared to traditional sports, virtual sports are also easier to get in because it does not require much knowledge about the backgrounds of teams or athletes. All you have to do is choose a destination, place a bet and enjoy the match.
ComeOn offers its players great bonuses
Whether you are a friend of traditional online casino games or a betting guru, ComeOn includes everything you need. The site offers the best betting wagers and hundreds of different online casino games so there is plenty of choice. Come is one of the first gaming sites offering free betting money for virtual sports. You get a free bet of € 10 by placing a bet of at least € 10 on any virtual betting item, and your free account will be automatically paid a € 10 bet. You can also take advantage of the same offer several times, so you can play free bets for every month.
In addition to a € 10 free bet, ComeOn offers its players great bonuses that can be used for online casino and betting. For example, a new deposit will give players up to 100% in deposit bonuses. There are also a number of changing campaigns and special offers that keep the players happy to be in ComeOn. Check it out for yourself!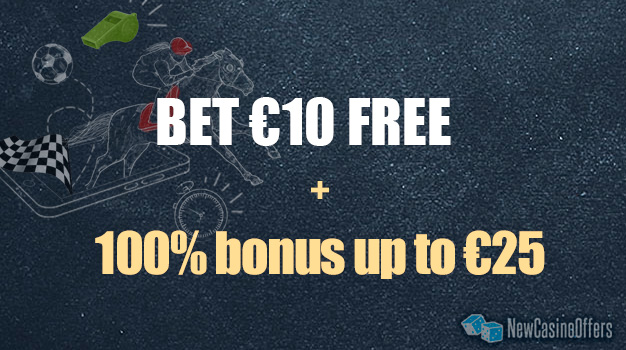 Take advantage of the € 10 free bet and other ComeOn bonuses here
You may also be interested in these articles